See you at the Birdfair!
It's almost time for the birdwatching event of the year – the British Birdwatching Fair, or Birdfair for short, or some even refer to it as the Birdwatcher's Glastonbury. Whatever you call it, it is the largest wildlife event of its kind anywhere in the world.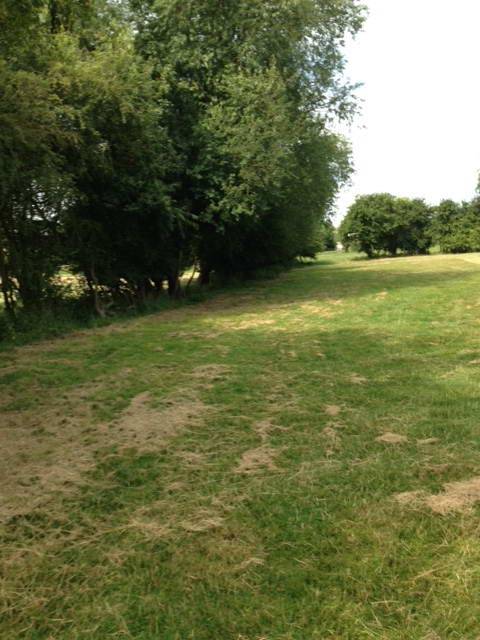 You can find OSME in Marquee 6, stand number 6. Here…….
Hopefully by the 15th August the marquee will actually be up! You can follow progress at our Twitter account @_OSME
Most of Council will be at Birdfair and we look forward to seeing as many OSME members as possible. If you are a member then please visit the stand and say hello, and of course collect the latest issue of Sandgrouse which has just been printed. Collecting your copy whilst at the Birdfair really helps us save money too – last year we saved more than £200 on postage, and with increasing rates we hope to save almost £350 this year. These small savings allow us to transfer more money into our Conservation and Research Fund – meaning more money going to projects across our region. We also want to hear your ideas about how we can do more for conservation – so come and talk to us!
OSME Council wish to increase the amount of money we allocate to the Conservation and Research Fund, from a current average of about £6000 per year, to as much as £20,000. To do this OSME needs to grow the amount of support we get from those with an interest in bird conservation of The Middle East, The Caucasus and Central Asia. Some of this growth needs to come from increasing our membership, so if you aren't a member then join at The Birdfair. For those who join at the Birdfair, you will receive the 2014 issues of Sandgrouse free, and your membership will start from the 1st January 2015.
Don't forget to check out the Birdfair auction for which Mike Jennings, a founding member and long-term supporter of OSME, donated his outstanding "Atlas of the breeding birds of Arabia".
www.birdfair.org.uk/auction-lots/atlas-breeding . . .
See also this article from our website: OSME at the Birdfair 2014
We look forward to seeing you at the Birdwatcher's Glastonbury!