Champions of the Flyway- Birdrace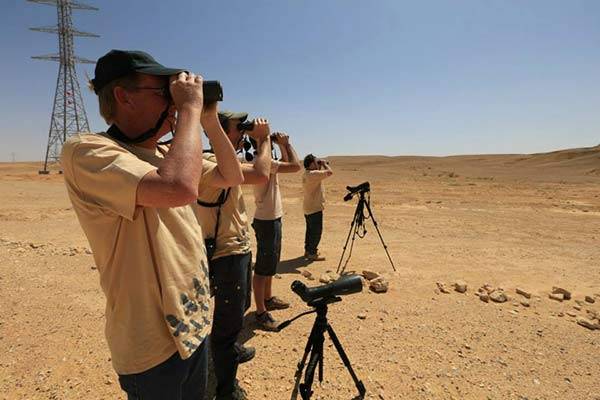 On the 1st of April 2014 The Society for the Protection of Nature in Israel (SPNI – Birdlife International Partner) hosted the first ever 'Champions of the Flyway' 24 hour bird race in Eilat. The event is a BirdLife International Migratory Birds & Flyways Programme initiative.
Teams from all around the world competed for the much coveted title! The race was won by the Palestine Sunbirders; a team made up of a collaborative team of both Palestinian and Israeli birders. They recorded a 24hr total of 169 species! Given their obviously tactical advantage they generously opted to share the title with the highest scoring international team 'The Cornell Lab of Ebirders' (who recorded a staggering 165 species in 24hrs)! Second place went to one of the UK based teams 'The Digital Stringers' with an impressive tally of 159 species! Third place went to 'Birding Frontiers' with 155 species!
The Champions of the Flyway event was staged as a celebration of migratory birds and with the main aim to raise funds for conservation projects. The competition has raised over $60,000
The 'Flyway Racers' won the Guardians of the Flyway trophy for raising the most money in sponsorship. They raised over $12,000; an incredible amount!
For this year's event money raised will go to help BirdLife International tackle the illegal killing of birds in Southern and Eastern Europe.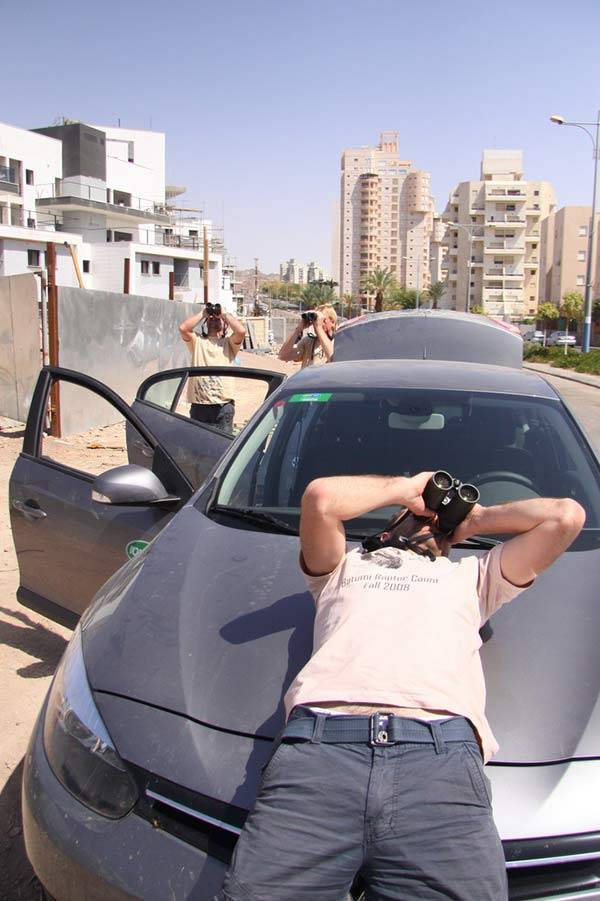 As several OSME council members have experienced the Batumi Bottle-neck in Georgia it was great to see Bird Conservation Georgia (Birdlife International Partner) receive a cheque for $30,000 to help fund their forward thinking and innovative methods for protecting the 1,000,000+ birds that migrate through Batumi!
You can find out more about the 'Champions of the Flyway' at www.champions-of-the-flyway.com
You can hear more about the 'Champions of the Flyway' at the OSME Summer Meeting when David Lindo, The Urban Birder, will be talking about his experiences in the event. See the post below.